Frequently Asked Questions
How can you help me to trade?
We offer you our powerful trading system " MTS Trading System" as a great tool allowing you to enter the market at the early stage of trend formation, and reducing your chances of entering trades against the market trends.
What is the minimum configuration requirement for your software?
Minimum operating systems:
Windows XP/Vista/Seven
Processor: 1.5 GHZ
RAM: 1 GB
Screen resolution: 1024×768
Broadband internet connection

Recommended operating systems:
Windows Vista/XP/2000
Processor: 2 GHZ or higher
RAM: 2 GB or more
Screen resolution: 1280×1024 or higher
Broadband internet connection
Can MTS Trading system used for intraday and positional Trades?
Yes you can use MTS Trading system for both Intraday and positional Trades.
How to watch live demo of your software?
For live demo of our software you need to have Ammy admin, ShowmyPC or other remote Desktop sharing software
What is your DEMO timing?
Generally we show free demo on trading days from Monday to Friday, Morning 10 am to 8 PM.
Is there any free Trial available?
No, you don't get any free Trial, you get free live demo for getting basic understanding of the software
Can I able to trade in all segments like Commodity, Stocks, Futures, Options, Currency ?
Yes, our software works for all segments
IF my system get corroupted /Format will you reinstall the software?
Yes, of-course!! We will re-install it with free of cost.
How can I make payment for software?
You can make payment online by Netbanking, Credit or debit card, for Cash transfer please call us for Bank details.
What to do after making payment?
After making payments contact us , we will verify your payment status and start installation of your product.
How much time will take for installtion?
It normally takes half an hour for installation of the product..
How to install this software?
You need to have Ammy admin or showmy PC on your PC/Laptop, we will install your software remotely with the help of Ammy admin, Showmy Pc.
Will you provide training after purchasing the software?
Yes we will provide you training on how to use software and cover all aspects so that you understand product fully
Shall I get real time signal & alert on the chart?
Yes, we have inbuilt Pop Up alert system for your favourite stocks or symbols so that you don't miss single opportunity of your favourite stocks/symbols.
How to find the all signals at a time while huge stocks list in the market?
Don't worry!! No need to find out one by one call, we have SCANNING facility with our chart. which automatically scans all scripts and shows signals on ALERT box at a time.
About Us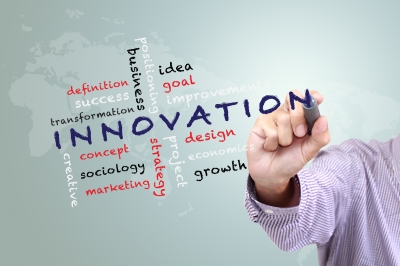 Our technology is designed to meet the expanding needs of the traders of today and tomorrow. To provide the most beneficial, Accurate and stable trading signals for various financial Markets like Stocks, Futres,Commodities on MetaTrader platform(MT4). Easy and intuitive for beginners, and powerful enough for advanced Traders.
MTS Trading System will give you all the tools you need to succeed in Trading .
We are committed to provide optimum trading solutions to our clients with high accuracy and stability. Our software is one stop solution for trading all financial markets like Stocks, Futres, Comex, Commodity, Forex.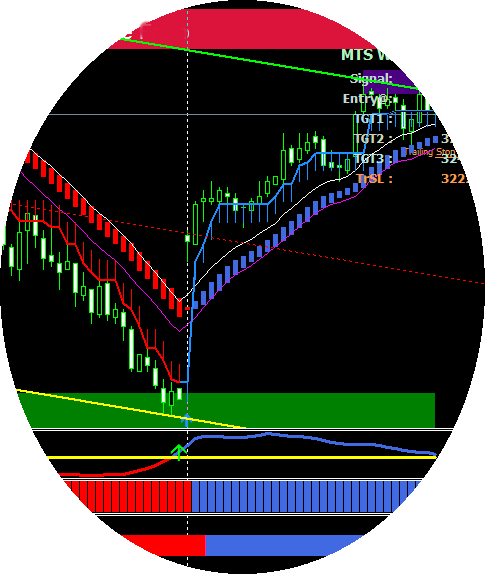 Technical analysis is a method of predicting price movements and future market trends by studying charts of past market action which take into account price of instruments, volume of trading and, where applicable, open interest in the instruments. 
Fundamental analysis is a method of forecasting the future price movements of a financial instrument based on economic, political, environmental and other relevant factors and statistics that will affect the basic supply and demand of whatever underlies the financial instrument. 
In practice, many market players use technical analysis in conjunction with fundamental analysis to determine their trading strategy. One major advantage of technical analysis is that experienced analysts can follow many markets and market instruments, whereas the fundamental analyst needs to know a particular market intimately. 
Main differences between the two types of analysis:
Fundamental analysis Technical analysis
Focuses on what ought to happen in a market Focuses on what actually happens in a market
Factors involved in price analysis:
⦁ Supply and demand
⦁ Seasonal cycles
⦁ Weather
⦁ Government policy
⦁ Long term approach
⦁ Useful for investors Charts are based on market action involving:
⦁ Price
⦁ Volume
⦁ Open interest (futures only)
Short Term approach
Use ful forTraders and short term investors.